Dooars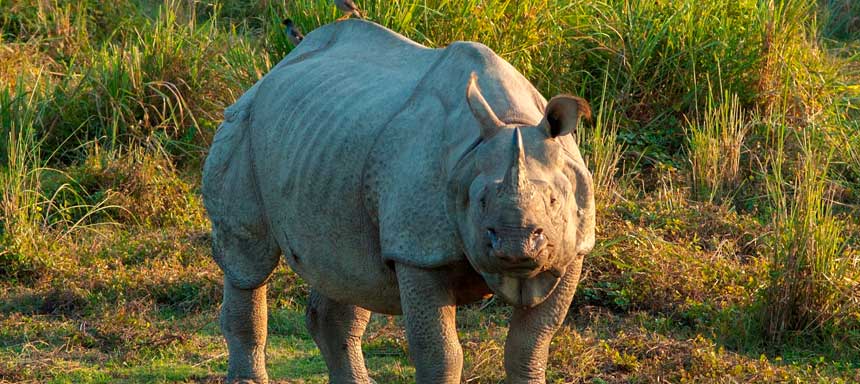 Nestled in the foothills of Himalayan region is Dooars, a verdant land of emerald green forest and lush elephant grass. It is located at a distance of 56km from Siliguri. The meandering river streams and dense forest of Dooars has become the sojourn for nature lovers travelling towards Siliguri. Spending a night amidst the core of jungle is a favoured activity of tourist visiting Dooars. Jungle safari is another activity which has hyped the interest of travellers.
Travellers can explore the deepest part of Gorumara National Park while riding on an elephant and observe exotic animals in their natural habitat in Dooars. They can also visit the first and only animal rehabilitation centre (South Khayerbari) of Northern region in Dooars.
Best time to visit Dooars: September to March. Since the forested region of Dooars remains close for the tourists from 15th of June to 16th of September.
Things to do in Dooars: River side camping, boating, jungle safari, angling, trekking, bird watching, butterflying, trolley line safari.
Other places to visit in and around Siliguri