Bengal Safari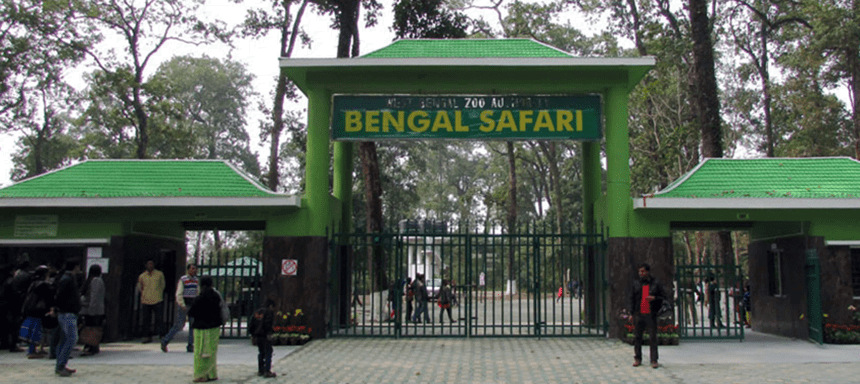 Bengal Safari Park, situated within the verdant forested area of Mahananda Wildlife Sanctuary is the first animal safari park of North Bengal region. It is located on the Sevoke road at a distance of 8km from Siliguri. Bengal Safari Park was inaugurated by the CM Mamata Banerjee on 21st Jan 2016 to boost the tourism of North Bengal.
Surrounded with luxuriant forest of Sal trees, Bengal Safari Park with its 700arce land gives closure toward wild side of North Bengal region. Visitors can spots wild animals like sambar deer, jungle fowl, wild boars, rhinoceros, spotted deer, and Royal Bengal of tiger during their visit of Bengal Safari Park. Presently there are two safaris conducted in Bengal Safari Park herbivore safari, and carnivore safari. With a nominal fee of 50rs (subject to change) for jungle safari and 30rs (subject to change) for entry fee, tourists can spot and observe wild animals in their natural habitat at Bengal Safari Park.
Far from the bustling city noise, Bengal Safari Park is a must visit destination for the nature lovers who are traveling to Siliguri. Except for Monday, Bengal Safari Park can be visited 6days a week anytime between 8:30am to 5:00pm and ticket for the safari can be collected from the booth near the main gate.
Other places to visit in and around Siliguri