Picnic Spots in and around Siliguri
Sprawled in the foothills of Eastern Himalayas, there are many places in and around Siliguri which offers a great picnic spots.
Surya Sen park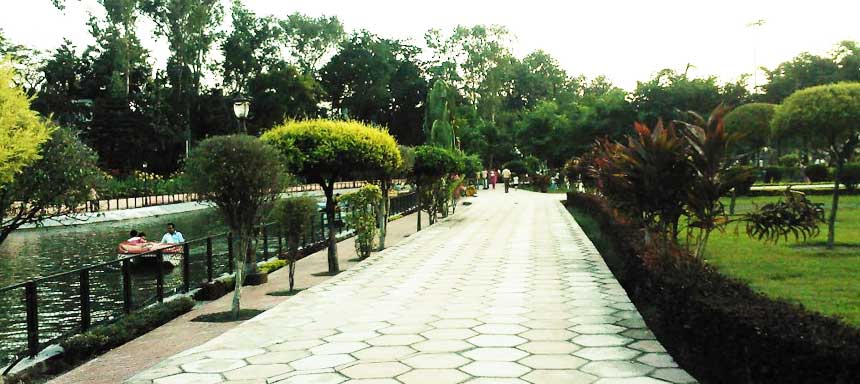 Located along the bank of Mahananda River in the Mahakal Pally of Siliguri is a well manicured park called Surya Sen Park. It was named after a Bengali Independence Activist Master Da Surya Kumar Sen. Bursting with freshness of nature Surya Sen Park has become favored picnic spot for the localities and tourists. Surya Sen Park is adorned with a water fountain and an average sized man-made lake. Boating facilities are available in Surya Sen Park. For the children below 12yrs there is a recreational centre built in Surya Sen Park with swings, slides, and seesaws.
Recently SMC added a movable replica of the famous DHR Toy Train which has 4 couches. With the railway track laid out around the park, visitors can cover the whole park in the short span of 10mins. During evening the whole park is lit with the bright lights and alluring melody of Bengali song resonate through the Surya Sen Park.
Timing: Daily from 1:00pm to 7: pm
Entry Fee: Rs 5 (Subject to change)
Things to do: Strolling, train ride, boating.
Dudhia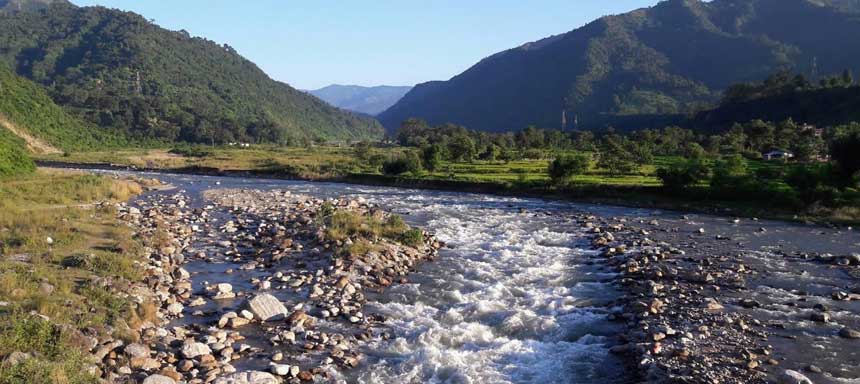 Situated on the outskirts of Siliguri Dudhia is another favored picnic spot. Located on the Mirik-Siliguri highway Dudhia is a quaint settlement along the Balason River. It is located at a distance of 28km from the bustling city of Siliguri. The riverside of Dudhia offers an ideal picnicking spot.
The road leading towards Dudhia is known for offering the most pictorial landscape. Driving on a road leading through the exquisite valley of wooded trees can be an enthralling experience. Enclosed with the view of mountainous valley and lush green meadows, Dudhia has become the perfect getaway destination from the hassle of daily life. The rustic ambiance and alluring sound of meandering river stream of Dudhia has attracted many visitors.
Best time to visit Dudhia: October to December and February to April.
Things to do in Dudhia: Riverside camping, picnicking, village walk, trekking, angling.
Madhuban Park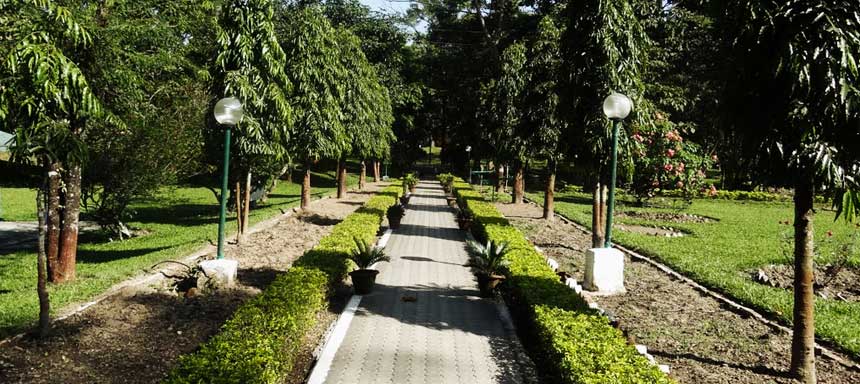 Located in the periphery of Mahananda Wildlife Sanctuary within the army cantonment area of Siliguri is Madhuban Park. It is located at a distance of 12km from Siliguri. Surrounded by verdant forested area Madhuban Park serves as an ideal picnic spot. There are many things like ponds with swan, recreational area for children to see in Madhuban Park.
The unique location of Madhuban Park has blessed it with serene and calming ambiance. There are many astounding trekking routes through Madhuban Park leading towards Sukna Forest and Mahananda Wildlife Sanctuary. The perfect way to relish the beauty of Madhuban Park is walking upon the stone pathway laid across the emerald green lawn of park.
Best time to visit Madhuban Park: October to March.
Entry fee: Rs 20 (subject to change) + additional parking charge.
Things to do in Madhuban Park: Picnicking, boating, trekking, bird watching.
Rohini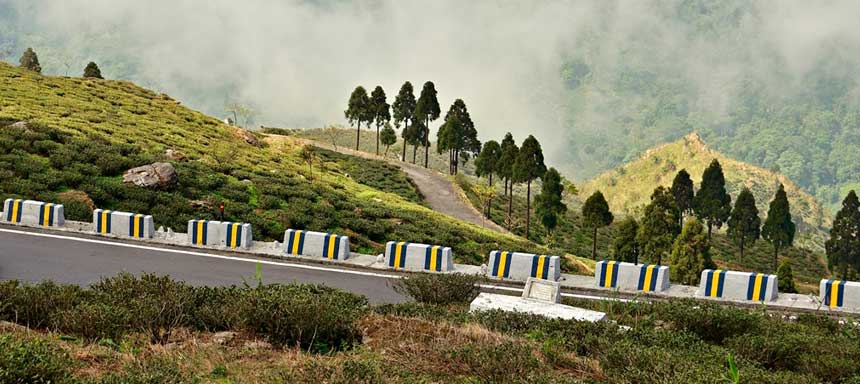 Surrounded with luxuriant tea garden and view of daunting hills is a pictorial place called Rohini. It is situated on the new road leading towards Darjeeling via Kurseong. Rohini is located at a distance of 25km Siliguri. Isolated from the modernized society, Rohini act as the perfect getaway destination. It is famous amongst the localities and travelers for being the most scenic and well paved road.
DGHC has built few guest house and viewpoints in order to increase the tourism of Rohini. Riding upon the serpentine road craved through the daunting valley with the scenic view of changing landscape is the main attraction of Rohini.
Best time to visit Rohini: Expect for monsoon season from Mid June to September, when the roads become more prone to landslides Rohini can be visited throughout the year.
Things to do in Rohini: Picnicking, tea garden tour.
Mongpong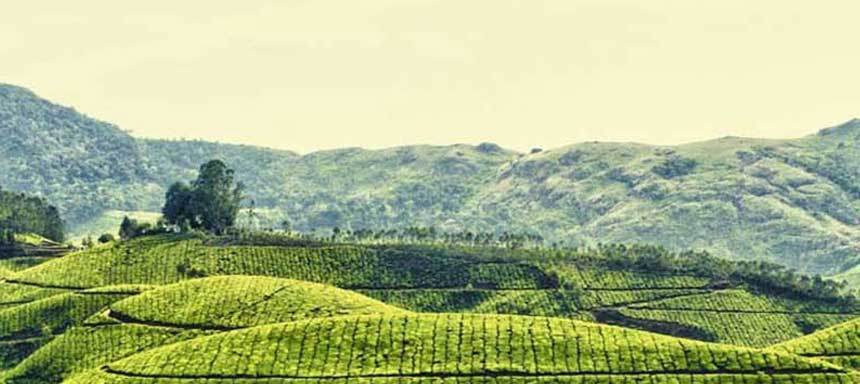 Overlooking the meandering river stream of Roaring Teesta on the vicinity of Mahananda Wildlife Sanctuary is a quaint forest settlement called Mongpong. It is located at a distance of 29km from Siliguri. Serving as the gateway towards Dooars, Mongpong offers an outstanding view of Greater Himalayan range.
The serene ambiance and pictorial view of adjacent valleys has made Mongpong a favored picnic spot of Siliguri. Located close to forested area Mongpong is blessed with rich flora and fauna. The marshy land around Mongpong creates a perfect environment for hosting as a breeding ground for migratory birds of Central Asia and Ladakh. Visitor can spot some exotic birds like Bar-headed Goose, Brahmini Duck, Mallard, and Pin-tailed Duck.
Best time to visit Mongpong: October to March.
Things to do in Mongpong: Bird watching, riverside camping, trekking, jungle safari.
Rongtong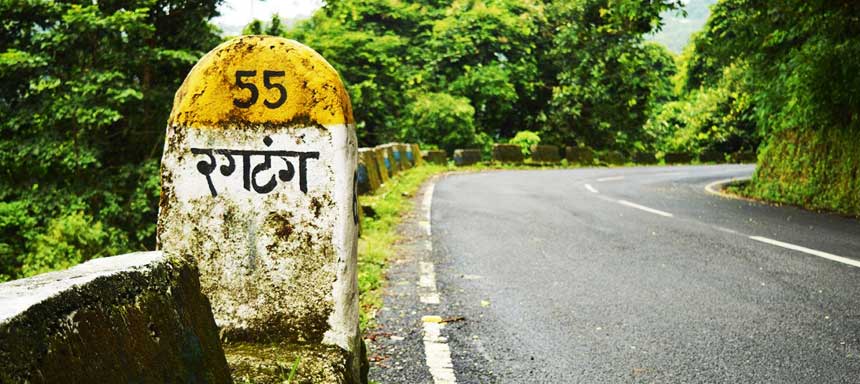 Rongtong is a pictorial destination located at a distance of 17km from Siliguri. Enclosed by the dense subtropical forest, Rongtong showcases an exquisite vista of scenic beauty. The quaint settlement of Rongtong caught the limelight after DHR extended the railway routes towards Siliguri and built a railway station in Rongtong.
Rongtong is one of the vantage points to enjoy the panoramic vista of Siliguri. The rundown park of Rongtong is one of the prime spot to relish the serenity and abundance of Mother Nature. There are small eateries where visitors can taste the mouth watering momos and other local cuisine. Being surrounded by two essential forest reserves Rongtong has become the paradise for avid bird watchers. Birds like Black crested Bulbul, Himalayan Bulbul, Spangled Drongo, and Hill Myna can be spotted while visiting Rongtong.
Best time to visit Rongtong: Blessed with temperate weather, Rongtong can be visited throughout the year.
Things to do in Rongtong: Bird watching, picnicking, train ride.
Mahananda Wildlife Sanctuary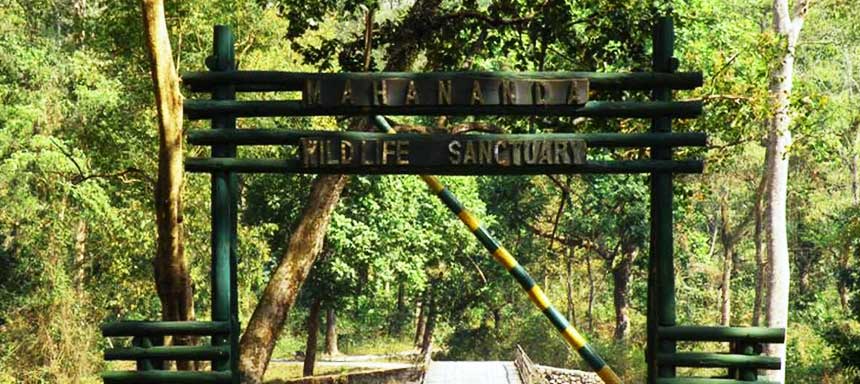 Endowed with rich flora and fauna on the outskirts of Siliguri is a pictorial place called Mahananda Wildlife Sanctuary. It is located at a distance of 13km from Siliguri. Picnicking amidst the lush sub tropical forest of Mahananda Wildlife Sanctuary has become a favored activity of the localities and travelers alike. Adjacent to picnicking spot there is a watch tower. The view of River Teesta meandering through the emerald green forested area of Mahananda Wildlife Sanctuary seen from watch tower has captivated the mind of many travelers.
The dense forest of Mahananda Wildlife Sanctuary is dotted with astounding trekking routes, where one can spot animals like leopards, and wild elephants. The watch tower in Toribari has become a perfect place to observe the exquisite avifauna of Mahananda Wildlife Sanctuary. For the inquisitive learner there is a museum housing the information about the exotic flora and fauna of Mahananda Wildlife Sanctuary. The museum is located near the entry gate of Mahananda Wildlife Sanctuary.
Best time to visit Mahananda Wildlife Sanctuary: November to April. Every year the sanctuary remains close from 15th of June to 16th of September.
Timing: 8:00 am to 4:00 pm.
Entry Fee: Rs 50 (Subject to change).
Things to do: Bird watching, trekking, jungle Safari.