Coochbehar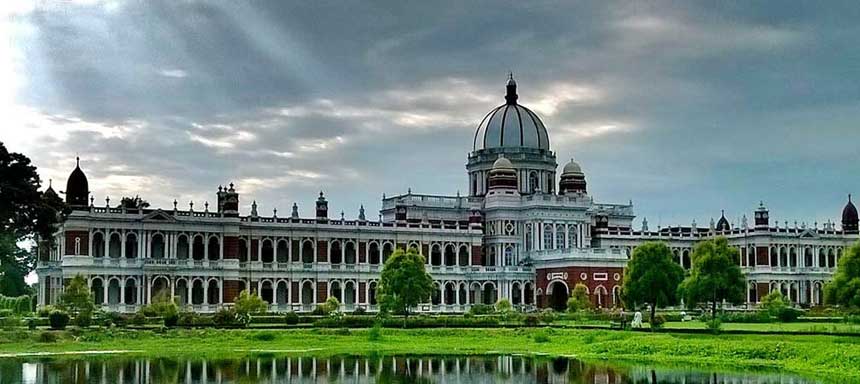 Coochbehar the regal and only planned town of North Bengal region is a must visit destination while travelling to Siliguri. It is sited along the river bank of Torsa. Coochbehar is located at a distance of 141km from Siliguri. The prime attraction of Coochbehar is the Victor Jubilee Palace which is commonly known as Rajbari. The interior and artifacts of Rajbari palace showcases the remnant of royal heritage of Coochbehar. The serene ambiance and rich flora and fauna of Coochbehar have entranced the mind of travellers since British era.
There are many historical and nature endowed places in Coochbehar like Rasikbill and Madan Mohan Temple. Rasikbill is an emerald green lake. With its vast collection of avifauna, Rasikbill has become the paradise for avid birdwatchers. Coochbehar with its laid back lifestyle is the perfect getaway destination for the traveller who wants to spend some time far from the hustle and bustle of rambunctious city life.
Best time to visit Coochbehar: Blessed with temperate weather Coochbehar is one of the few destination which can be visited throughout the year.
Things to do in Coochbehar: Bird watching, boating.
Other places to visit in and around Siliguri